In 12 grade we have learnt not that much. It can explained by busyness of me and my classmates. We need to concentrate on our extra lessons for entering university that why school anyway goes to second plan. I think its clearly understandable, we didnt expect that much from this semester. But in that lessons we discussed a lot about life and school and adulthood.... We read different stories and so on. Thats all. 
My suggestions
I dont have suggestions about second semester. Maybe just keep going and wont do a lot homework. 
As for me living value is nothing spatial, i mean happiness is in small things. Small positive moments making our life more valuable and meaningful. For example when im accidentally finding a new good song im becoming happy, or having dinner a little earlier, watching a move with whole family, have a time for yourself, eat an extra candy, go home earlier and sleep at midnight.... all these positive moments making our day and we live our lives without realizing that happiness is in that kind of things. When we had a discussion  about that topic i our class everyone said the same, like living value is in family, friends, dreams, proposes  and so on. I stoped and think for a while about meaning of our lives. It was a strange moment, cause just a second I couldnt find and important reason to live. Anyway, now I know that we live for making mistakes, for learning and give that experience to others, for love and friendship, for positive moments and for finding happiness. 
I think its okay that teens besides study at school, they work at part-time jobs. Sometimes it can really hinder to study well, in that case we cant say that money that they are earning in their jobs worth it. Anyway everyone will work in future, so we shouldn't be hurry and want to be independent in young age.  Its another problem, that for example family cant afford university or school, that's why many teens going to find a job. In that way work becomes compulsory. So, my opinion is that, you should work when its necessary, not when you want to, couse there is more important things in our age, like studying, passing exams and just enjoying life. 
Everyone will agree that parents are the best teachers for child. They teach you how to walk, speak and treat yourself. When its time for have an education in school, you have already got an important skills and also know the difference between good and bad. Our first teachers are parents. You can get an education in school, but teaching life is responsibility of the firs teachers. So, i guess everything is clear with that topic.  
//introduction
In today's reality the overwhelmingly majority of human population lives in cities. Moreover, as every statement this also has both beneficial and negative aspects. Consequently in order to have overall pattern engendered both of the extends should be evaluated.
//paragraph 1 |problems
One of the major problems follows the pattern of urbanization. Otherwise speaking, urbanization means overpopulation in cities which also generates some other stumbling blocks. More people need to work for keeping cites useful for living. Everyone wants to live in cites thats why so many villages are becoming empty. Its understandable, because cites are better places for life and for work. Otherwise, cites are so polluted with noise, air and water. And that problem cant be solved until half of city population leaves them. There are just so many people in one place, it cant be healthful or beneficial either. And more then a half people living in cites have depression and huge list of deceases.   
//paragraph 2 | benefits
Now we can talk about benefits of big cites. In spite of all this problems, we can find many advantages. All types of people living near you, so you wont be alone. We can hang out anywhere we want, cause all comforts are created for making life in city more attractive. Anyway advantages are not that much. Escape problems is not a good choice. 
//conclusion (demonstrating overall idea | with one of your statements)
We need bigger cites and better accommodations for living in rural. Problems will still exist, but they should be reduced.   
"Today is August 4, 2018", 2. "Today is August 4, 2026", 3. "Today is August 4, 2094,"
Today is August 4, 2018, everything is okay. My life is not that interesting, but i guess I can tell something about it. Im happy to be here, with family, friends... and him. We are sitting in living room and watching family movie... oh, he is calling me. I run in to my room and answer the call. 
- Hi 
- Hi 
- Can we talk? 
- Sure... 
- How was your day? 
- Day started boring. I found new favorite music. I ate pasta with cheese and a lot candies, I think its time to go to sport again.... But now all great, i missed you 
- Me too. What do you think will you remember this day? 
- Of course no. 
- Thats why just keep good fillings, no metter what happen, try to keep good emotions. 
- Yep, you are right dear...  
---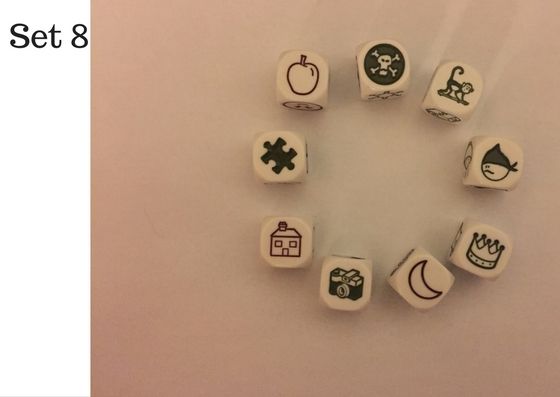 They were all sleeping. But soon they woke up for celebrating Christmas. In the middle of the night, the boy opened his gifts. He so wanted to have a crown like a prince. But his father gave him an other gift. Under the Christmas tree the boy found monkey. The monkey was brown and had a green eyes. And he was wear Santa Clause clothes. He jumped on the boy and bite his hand. The boy was so disappointed. And his parents promised him to buy a puzzle. After a family picture they all went to sleep. Mom had cooked apple pie and the boy took a arsenic and put it in pie. He gave it to monkey, then after eating he fall down and die. 
---
Laughter by William Saroyan
funny situations, jokes...
sad things, films, anime, pics, memories, painful word...
yes, there is need to be a reason for laugh. Human cant just laugh, if he is not phsicologycaly ill 
everyone is alone in the world. Have a secrets, wait and believe in something, its normal. World is not stupid, just strange. Fillings of people not strange, but stupid. 
I wont give an other title. 
The Faithful Bull
when you are always near with the person you love or just a friend, kind to him/her and want to help. it means that you are loyal person 
that happiness can be different for everyone and you just need to be yourself. 
watch anime ))
Comer. I know one pony named Comer and I like it. 
one bulls story 
Gaston  
kind, cardial, carry, normal
maybe painter or artist
i like that name, but maybe it would be nice if worm has name Joil
Im not critisice people for what they are doing seeing bugs. Im netral side
No, i never squash the bugs in my way.
Because girl understood her mother opinion and accept it.
Normal, not so kind, serious
She will be like her mother
Joil. Its cool name 
In 1676 7th of Febrary born Mkitar Sebastaci, who was inventor of Mkitaryan club.
 He studied at St. Nshan, then at Ejmiacin, Karin monastery. In 1693 he went to Beria, where he meet with katolical misioners.
In 1701 8th of September in KoctandaPolis ebot Mkitar Sebastaci invented Mkitaryan club. In 1901 due to 200 years of Mkitaryan club created memorial medal.  Creator is Setefano Jonson, size was 61mm. The memorial medal constitute if bronze.
Mkitar Sebastaci controld successfully Economical, governmental, educational and pedagogical life of the union.
If I were a doctor I think it could be cool. I could be a dantist, because its nice work I think. But the only problem is that im so lazy for learning to become a doctor. If i were a doctor I were treat my family free, but not friends. Maybe it were annoying, but I could be a good dantist.  
---
The little boy` Harry went down the street. He lived in the small village, that had streets and big houses. Than he heard a low voice, he looked the house near, that house was forgotten. He tried to entered, but door was closed. Harry looked into the lock of the door and saw a black eye. Certainly there was somebody. It was late night and Harry went home. The next day he came back and saw that black eye again. But on the third day it wasn't there. Harry was going to go home, when suddenly door opened. Harry looked in. On the top of the stairs he saw a girl in old clothes. She looked very strange. Boy asked.
-Who are you?
-I'm Andy.
-I'm Harry. What are you doing here?
-I am waiting …
-Waiting for what??
The girl disappeared. Boy scared, but decided to help her. They said to him that in that house was killed a girl named Andy. In the next day Harry went to that house again. He started to talk with Andy.
-       Im waiting for my parents to take me home. I'm waiting for 13 years.
-       Really? I wanna help you to go home.
-       Can you?
-       Of course. Please follow me.
Harry took Andy home. She was so happy. Harry smiled and went home. In the next day Harry didn't woke up, never… 
His own story is one of rags to riches. He was born in Portsmouth on 7 February 1812, to John and Elizabeth Dickens. The good fortune of being sent to school at the age of nine was short-lived because his father, inspiration for the character of Mr Micawber in 'David Copperfield', was imprisoned for bad debt. The entire family, apart from Charles, were sent to Marshalsea along with their patriarch. Charles was sent to work in Warren's blacking factory and endured appalling conditions as well as loneliness and despair. After three years he was returned to school, but the experience was never forgotten and became fictionalised in two of his better-known novels 'David Copperfield' and 'Great Expectations'.
Like many others, he began his literary career as a journalist. His own father became a reporter and Charles began with the journals 'The Mirror of Parliament' and 'The True Sun'. Then in 1833 he became parliamentary journalist for The Morning Chronicle. With new contacts in the press he was able to publish a series of sketches under the pseudonym 'Boz'. In April 1836, he married Catherine Hogarth, daughter of George Hogarth who edited 'Sketches by Boz'. Within the same month came the publication of the highly successful 'Pickwick Papers', and from that point on there was no looking back for Dickens.
He was estranged from his wife in 1858 after the birth of their ten children, but maintained relations with his mistress, the actress Ellen Ternan. He died of a stroke in 1870. He is buried at Westminster Abbey.
http://www.bbc.co.uk/history/historic_figures/dickens_charles.shtml
http://www.online-literature.com/dickens/
I'm gonna tell you about my day. Yesterday I want to school by bus but when I got off of it my phone were fall down. It was broken. After school I go back to home. My mom says that we have to buy a new phone. I become really sad.  I will try to go away from that place, maybe about a week. In the evening we visited an electronic shop.   I bought a really comfortable phone to use. I got in car and went to school tomorrow. My peers like my new phone because it was my choice to buy that phone.  I will try to give new phone special approach and as a result  it will work many years. I will go to hiking after 2 day, it will be a little travel. I must try to inflict to upload a new songs in my phone. Due to my friend I can do that very fast, I trust her. Therefore I will writ you so soon. Bye for now.  
I don't think that teenagers that I know use mobile phones and internet so much, because all my friends are like me. And I don't like to use them much, talk face to face is more comfortable and right. Its not mean that don't talk with internet, yes I'm talk and with to different people but always when I'm at home and have free time. Teens sometimes go to wrong way and sitting on internet all day. I don't like persons like that, because they are so unreal and you can't enjoy to talking with human that all day in facebook for example.  I can't say that teens don't speak with each other face to face enough, because it could be wrong. So much, but not enough. Maybe in future people will stop to speak face to face. In the other side, it's the same talk with internet or with face, because nature gave us a way to say something, that way is talk, the same that give someone information that person needs. It's not important how, important that human can say it. I think nothing will change that people stop to talk face to face. 
. 
---
If I could have a choice like how can I have the one happiness day. I think I could choose a party of 24 hours. There was many people and friends. No one of parents couldn't go to this party. And we were dance and eat. Have a fun with friends and do everything we want. It could be the best day of my life that is why I choose the party.  And beside that I want to see the world at sky. Its not so real, because I cant go to space for see the world. But I really want that. Its second idea for happiest day of my life. And the last idea is climb to the biggest tree of the world. Im afraid  of high, but I think I could done it. So its all. All my 3 examples about happiest day of my life.
---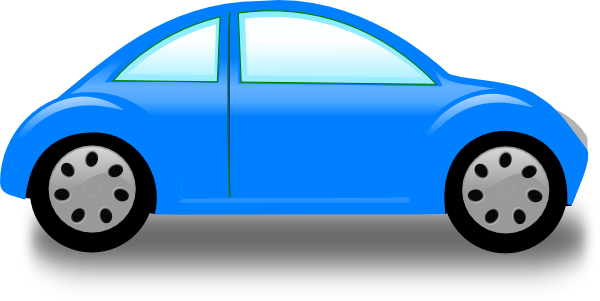 Some people think that the automobile has improved modern life. Others think that the automobile has caused serious problems. What is your opinion? Use specific reasons and examples to support your answer.

 

I think that automobiles are very improved, but have a serious problems too. Automobiles are very important in our life. But I think our health is more important. The toxic gases are very harmful for us. People who say that the automobiles are only problems, that people have not automobiles. We need that machine.

 

Problems- in the cities are many car crashes.

Many people die of car crashes.

The automobiles have toxic gases.

Cars are the one of the reasons of global warming.

 

Advantages- people can faster go to the work, school and many places, what  they want. 

Humans don't tired go in the cars.
How does advertising influence people's behavior? Use reasons and specific examples to
support your answer. I think advertising is influence people negative, because some people watch
advertising and want to buy that object, but they does not need that. I don't like advertising, because
1․ They are appear in the middle of the films and in the most interesting moments.
2․ Its not have a important meaning․
3․ They doesn't learn anything
I know some people want to sold that objects, but people like me doesn't need that.
Homework
Դեկտեմբերի 7-11
1․ Problem of the clean wather.
Problem of the unemployed people.
2. I think in 2016 people will live very interesting life. We will buy a robats and they will go to school without us. Forests will be more than countries. Animals and plants will live a longer than people. We are gonna have one more year for live and create.
3.
Նոյեմբերի 30-ից դեկտեմբերի 4-ը
1․ 2.
3.
2. I had a high salary.
In our office work 25 employees.
Can I work full-time?
Reason my low salary I resign at my work.
The man who does not have work, he unemployed.
Նոյեմբերի 23 -27
1․ I am going to school in the morning.
I have to think about it.
I want to see this film.
I do not need to feel fear.
I like to taste cakes.
2. Present perfect simple
Have you finished that book yet?
I didnt started my homework yet.
He has cleaned four rooms this morning.
Present perfect continuous
I have been studying for my test.
What has he been doing all night?
Have that singer been making any CDs yet?
It have been raining for days.
Նոյեմբերի 9-13
1․ Siranush is my old friend.
I always help my friends. That is what friends are for.
I have many mates in my class.
I  think to make friends is very interesting.
3. Once upon a time one girl had a really funny friend. They were always helped each other, and together. They were classmates too. One day that girl was ill and her friend came to help her. Her friend had a great idea. He went to the forest and found a plaնts, that plants can cure her. He could cure her. That is what friends are for.
Նոյեմբերի 2-6
1․ I have already bought a bike for you.
While I was sitting my brother broked  the mirror.  
Im not write my test yet.
3. My friend Siranush is really funny girl. She study well and know many interesting things about space. She can draw good and create strange things too. Siranush is master blogs for me, because she can manage blogs better than me. She is my best friend.  
Հոկտեմբերի 26-30
1․ Tell me your name.
Can you tell me a story?
Someone tell me you have a computer.
Can you tell me how I can do this work?
Tell me the time.
She said "Hello"
I must say something.
Say me how you can do it.
When I will go, say him.
She says you can help me.
3․ While I was writing, my mother was came.
When I saw, he was playing.
While she was coming, I saw her.
Հոկտեմբեր- 12-16
1․
permanent developing- մշտական զարգացող
currently- այժմ
wireless- անլար
prestige- հեղինակություն
tool- գործիք  
considering- հաշվի առնելով
attention- ուշադրություն
receive- ստանալ
facilities- հարմարություններ
augment- մեծացնել
gradually- աստիճանաբար
contribution- ներդրում
establish- հաստատել
society- հասարակություն
terrestrial- երկրային
Yes, I can imagine my life without telecommunication. I can speak with my family, friends. Many people can communicate with others without technology. I think it be very good.
3. How to prevent from the danger of cyber bullying?
People mast be very careful.Policemans can find the people who organized cyber bullyings and prevent the danger.
Homework
Հոկտեմբեր- 5-9
1․ Body language
2. What do you think about online dating?
I think it's not right, because people can meet real and speck together.   
Have you ever met somebody online?
No, because i think im so small.